All Natural Amino HGH Supplement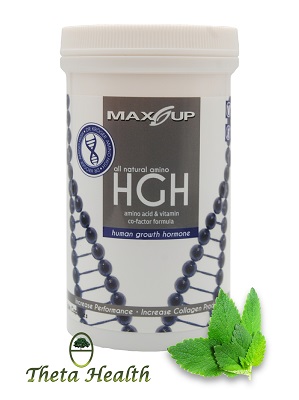 Natural Human Growth Hormone Supplement
150 Capsules
ADD TO CART
Amino HGH Supplement
is a natural amino acid and vitamin formula that helps to trigger the release of your own body's human growth hormone.
What does Amino HGH Supplement do?

Helps the body produce new cells and tissues




Increase collagen production and improves the skin




Enhances stamina, endurance and performance




Increases lean muscle mass




Helps overcome impotence and increases virility




Improves concentration and energy levels



Amino Human Growth Hormone Supplement can be used for:

Energy / Stamina

Weight Loss

Anti-aging

Hair, Skin and Nails

Stronger Bones

Memory and Focus

Immune System

Improved Sleep

Better Vision

Faster Metabolism

Lowered Cholesterol

Better Mood

Mental Sharpness

Improved Sex Drive

Youthful Appearance
Recommended Usage:
Take 3 capsules in the morning and 3 capsules before bed. You can work up to 4 to 6 capsules twice a day.
This product is most effective when taken twice a day. The benefits will be felt as the HGH builds up naturally in the system.

(Note: Absorption is maximised when consumed 2-3 hours after meals or on an empty stomach).
WARNING:
Not recommended while pregnant or breast feeding. Consult your healthcare practitioner before using this product.

Allergens:
no wheat, eggs, peanuts, rye, shellfish, gluten, milk/dairy, soy, barley, oats.
Ingredients -

Per 6 Capsules
Testimonial
De
ar Kareen
, e
ver since
you
introduced me to HGH
I have watched my body transform in an amazing way. I am in my forties and had noticed sagging muscles even with exercise as well the dreaded appearance of wrinkles. Now my muscle tone has improved and I am motivated to exercise even more because HGH is accelerating my results. The fine lines on my face have disappeared completely and I look younger tha
n
I did before using HGH
. I make sure I eat well and that my last meal of the day is early so that I do not go to bed without taking HGH. Thank you Kareen for HGH, I love what it has done for my body.
Sibongiseni - Customer
How Does MAXUP Natural HGH Supplement Work?
MAXUP Amino HGH Supplement is an ultra HIGH DOSE of the
amino acids
L-Arginine, L-Lysine and L-Ornithine. It is a specially designed amino acid and vitamin formula created for best absorption by the body.
In effect, this formulation of amino acids triggers the release of your natural HGH (Human Growth Hormone) in the body.
MAXUP Human Growth Hormone supplement is an ALL NATURAL product designed to kick-start your
pituitary gland
and encourage your body to safely and naturally restore the HGH levels of your youth.
We say "youth" because human growth hormone has been recognised as an ANTI-AGING hormone because of its affect on the production of
COLLAGEN
. HGH increases the bodies collagen production, resulting in FIRMER more pliable skin.
How Effective Is MAXUP Human Growth Hormone Supplement?
MAXUP HGH supplement has been used by many for various health conditions as it promotes wound and body healing by accelerating the body's healing process. It is extremely beneficial for people recovering from injury or operation and has been used by doctors for their patients as well as sports enthusiasts in recovery.
Sportsmen and women have felt a marked increase in energy and vitality from using MAXUP natural HGH supplement and has helped them to greatly improve their sports performance.
This growth hormone supplement also helps stimulate the immune system for the prevention of disease and illness.
MAXUP HGH supplement is most effective when taken twice a day and the benefits will be felt as your own body's growth hormone builds up naturally in the system. Within as little as 2 to 3 weeks you can expect to feel the anti-aging effects as this formulation begins to work - kick-starting your pituitary gland to release more HGH - encouraging your body to safely and naturally restore your own growth hormone to more youthful levels.
Many customers say they begin experiencing results like sleeping better and increased energy in as little as 2 to 3 weeks.
Using MAXUP HGH supplement for 3 months you can experience its full effects and results.
Results will vary depending on your body's existing levels of HGH when you start. So for instance, people who have very low levels of natural HGH in their body will experience more immediate results with MAXUP HGH supplement than those with higher levels of HGH.
Testimonial
I must say this product only started doing its job in the last week or so
. I feel more energised a
nd what I've also noticed is that I sleep more deeply than ever before. I u
sed to have disturbed sleep by waking up 3 to 4 times during the night. Now, for the last week, it helped me slept like a baby.
Awesome product!
Morne - Customer
Testimonial
We train together and started taking the HGH supplement at the same time. We both hold high pressure and fast paced jobs and in-between kids and life still train a minimum of 6 times a week. As you can imagine, this consumes a lot of energy. Since taking the HGH supplement we have both found that our energy levels are better as is our endurance during training. Recovery is important when you train as frequently as we do, pushing the body to its limits daily. Our muscle recovery time is better since taking the HGH and the muscle stiffness does not last as long as it used to. For both of us, the HGH supplement has increased our training capacity substantially. We have also started doing various obstacle races which are exhaustive to say the least, after a race consisting of 20 obstacles over a distance of 10 kms, it is easy to see that the HGH aids the recovery process. On a personal note, I have noted a considerable change in my skin. Pigmentation has been an issue for me for a good while now but this seems to be improving. HGH has definitely played a role in this. Overall, so far, HGH has improved our training gains and my skin. I have also found that I sleep better. I would recommend it to anyone who trains a lot and to any lady looking to improve the quality of her s
kin
.
Larrisa and Dumi - Customers
You may be interested in